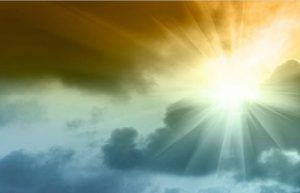 Samuel Lucian Green, 81, died Sunday, November 15, 2020 at Pioneer Skilled Nursing Center in Marceline, MO. Sam was born December 12, 1938 in Salisbury, MO the son of Thomas Edward and Mildred (Mclean) Green. He married Wanda Brooks on February 18, 1960 in Salisbury, MO.
Sam was a graduate of Salisbury High School, Class of 1956. He served in the U.S. Air Force from 1956-1960. Sam worked as a telegrapher for Wabash Railroad, Winklemeyer Funeral Home running the ambulance and helping in the furniture store, worked in sales at Sweeney Manufacturing, owned and operated Green's One Stop, photographer for the Salisbury Press Spectator and at Estes Park in Colorado, janitor and drove school bus for the Salisbury Schools. Sam enjoyed blue grass music, and playing guitar, and singing. He also enjoyed the outdoors, fishing, RVing, and doing woodworking. He enjoyed his grandchildren.
Sam is survived by his wife Wanda of Callao, sons Mike (Carla) Green of Callao, Greg (Julie) Green of Callao, brothers Bill (Cheryl) Green, John Green both of Columbia, MO, grandchildren Justin (Amanda) Green, Jinna Green, Jordan (Megan) Green, Mitchell (Sarah) Green, Stephanie Green, Garett Green, Christine Johnson, Adam Johnson, step grandchildren Melissa (Donnie) Kimbrough, Aaron (Yvette) Wandrey, Adam (Sasha) Wandrey, Devan Swisegood, Delanie Swisegood, 22 great grandchildren, brothers-in-law Jim Hayes, Gail Bias, sisters-in-law Ada Linneman, Bonnie Cruse, several nieces and nephews. He was preceded in death by his parents, daughter Carolyn Bausch, brothers Bob Green, David Green, sisters Mary Hayes, Francis Bias, step grandson Anthony Wandrey, and great grandson Asher Kimbrough.
Visitation is Wednesday, November 18, 2020 from 5-7:00 p.m., at the Summerville Funeral Home in Salisbury. Private family inurnment at a later date at the Clifton Hill Cemetery. Memorial contributions may be made to the Harry S. Truman V.A. Hospital in Columbia.