Sandbagging effort ongoing throughout Thursday in Norborne
CARROLL COUNTY, Mo. — Help is urgently needed throughout the day Thursday in the ongoing sandbagging operation at Norborne High School.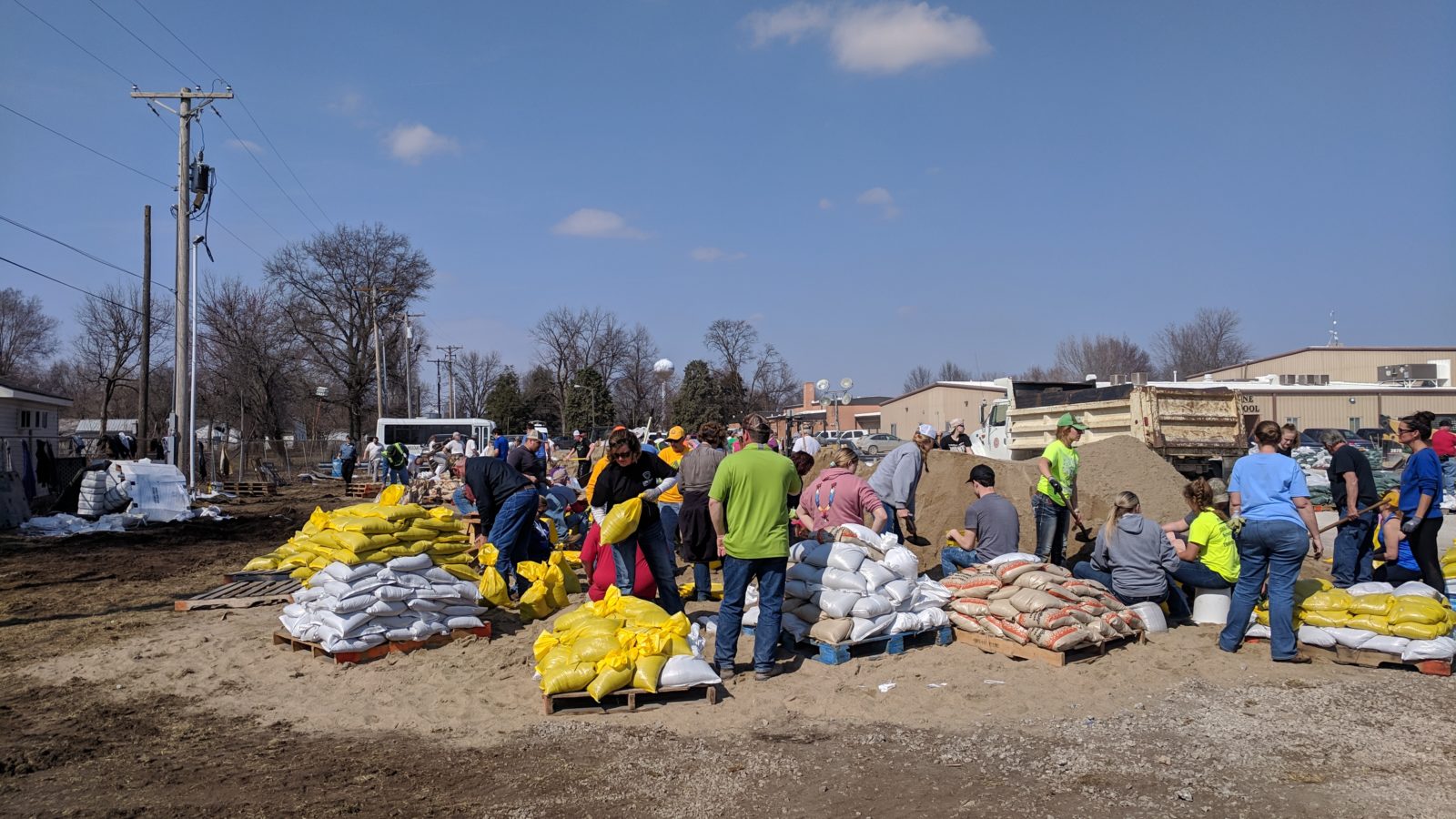 Nearly 90,000 sand bags have been filled thus far to stave off flooding from the Missouri River, which is currently falling.
Forecasters, though, say anywhere from one to three inches of rain is expected across the area Thursday through Sunday, which could send the river surging again and cause already-bulging levees to be further strained.
Anyone who wants to lend a helping hand to prevent more flooding, or future flooding, is asked to come to Norborne High School Thursday, and to come dressed ready to work. 
Monetary donations are accepted from those who are unable to physically help. Anyone interested in donating should contact the Carroll County Trust Company or Goppert Financial Bank. 
Photo: KMZU's Nick Sadowski