The average American wastes 290 pounds of food annually. In the United States, 40 percent of all food goes uneaten every year, at a cost of $162 billion annually. Food waste costs the average family of four about $1,500 a year.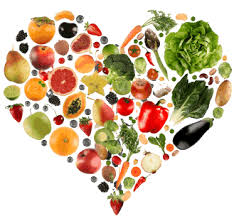 To combat food waste, the Ad Council and the Natural Resources Defense Council have launched "Save the food," a major national public service campaigned aimed at consumers who collectively waste more food than restaurants, grocery stores, or farms.
The initiative is meant to encourage consumers to reduce the amount of food they throw away in their homes, thus saving water, energy, and money.
Click here to listen to KMZU's Mike Stone talk with Dana Gunders, Senior Scientist at the NRDC:
Dana Gunders, Senior Scientist at the NRDC, says food waste has a big impact on the U.S.
"About 40 percent of all the food across America never gets eaten. There are a huge amount of resources that go into growing food and getting it to our tables," said Gunders. "They all go to waste, along with all the money we spend on that food when it doesn't get eaten."
The effort is the most recent step in a national trend to examine and reduce food practices that result in waste. The Obama Administration announced last September the nation's first-ever food waste reduction goal, calling for a 50 percent cut by the year 2030.
Last month, a report from food waste thought leaders identified consumer education campaigns, such as Save the Food, as one of the best ways to reach that goal.
Along with campaigns, Gunders says there are many things we as consumers can to do to decrease the amount of food we waste.
"One thing is to just buy your food more carefully. We're so aspirational when we're in the grocery store; we can pick up anything and buy it. So, being more careful can really help you waste less food," Gunders said. "Another thing is just freeze your food. We actually can freeze almost anything. You can slice a fresh loaf of bread up and freeze it, freeze milk before you go on vacation; freezing is another very easy step you could take."
Another food saving campaign, Feeding the 5000, which sheds light on global food waste, took over the North Plaza of Manhattan's historic Union Square Park, Tuesday, May 10, 2016. According to a press release, the public was welcome to come enjoy a free feast, made entirely from fresh, top-quality produce that would have gone to waste. Five thousand additional meals were prepared and taken to City Harvest's network of soup kitchens and food pantries throughout the city.
Food is the single largest component of solid waste in U.S. landfills, and roughly 25 percent of the fresh water used to grow food gets trashed. If global waste were its own country, it reportedly would have the largest carbon footprint after the U.S. and China, as a result of carbon pollution, cooling, transporting and disposing of uneaten food.
To learn more about the Save the Food campaign and find resources to help reduce your food waste, visit http://www.savethefood.com/.