PUTNAM COUNTY, Mo. – A Novinger driver died after his pickup ran into the rear of a bus picking up kids in Putnam County.
The crash occurred just after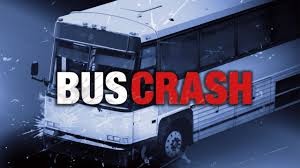 7:30 a.m. Friday, on Highway 136, two miles West of Livonia. The bus operated by 57 year old David Knight, was parked with emergency lights on when it was hit by Billy L. Groseclose, 45, of Novinger. Groseclose died at the scene.
No kids were injured.