JEFFERSON CITY, Mo. — Attorney General of the State of Missouri Josh Hawley called the ruling of the Supreme Court of the United States in favor of Trinity Lutheran Church in Columbia Monday morning a 'win for religious liberty.'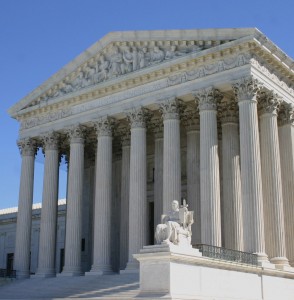 The Supreme Court ruled Monday that Trinity Lutheran Church could not be denied state grant money on the grounds of its religious organization status.
The church sued the State of Missouri when it applied for a grant to pave a playground on the church grounds in Columbia. The state denied the application, citing laws that it said prohibited religious organizations from receiving any type of public funding.
The 7-2 ruling Monday will likely set a precedent in cases involving the use of public money for tax-exempted religious organizations, a point that its dissenters were quick to point out. The two dissenting arguments Monday morning were from Justice Ruth Bader Ginsburg and Justice Sonya Sotomayor, the latter of whom took the rare step of reading her dissent from the bench. Chief Justice John Roberts penned the assenting ruling.
Of the state's refusal to grant Trinity Lutheran the funding for its playground, Chief Justice Roberts said, "the exclusion of Trinity Lutheran from a public benefit for which it is otherwise qualified, solely because it is a church, is odious to our Constitution all the same, and cannot stand."
Sotomayor's dissent was lengthy, at 27 total written pages, and stated, "Today's decision discounts centuries of history and jeopardizes the government's ability to remain secular."
Of the ruling, Attorney General Josh Hawley said, "Today is a great day for Missouri's Trinity Lutheran Church, and an even better day for religious freedom in America. With today's ruling, the United States Supreme Court has made clear that the First Amendment does not permit government to discriminate against churches or religious organizations on the basis of faith. People of faith cannot be treated like second-class citizens. Governor Jay Nixon's administration was wrong to interpret Missouri's Constitution to require such unlawful discrimination. Today's decision means discrimination of this kind will never be permitted again in the state of Missouri, or anywhere."