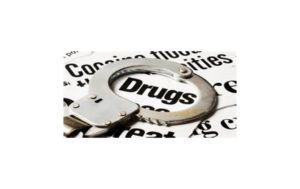 CLINTON COUNTY, Mo. — Drug task force members from Clay and Buchanan County joined the Clinton County Sheriff's office and the Tri-County SWAT team in executing a search warrant Saturday.
The warrant was served at a residence inside Lake Arrowhead Saturday morning.
John L. Malay, 49, was taken into custody and later charged with felony drug possession and misdemeanor possession of drug paraphernalia.