MARION COUNTY, Mo.– According to a recent news release, Marion County law enforcement will be conducting a "Click It Or Ticket" campaign from May 14, 2016, to June 2, 2016.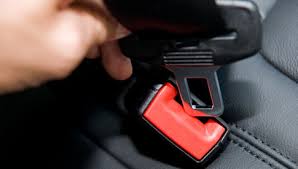 The enforcement operation is part of a national campaign focusing on seat belt violations in an effort to raise seat belt use and awareness. During last year's seat belt survey, the Missouri usage rate for all vehicles was approximately 79 percent, which is below the national average of 87 percent.
Motorists are reminded that every driver and front seat occupant of a passenger vehicle and all occupants less than 16 years of age are required to be secured in a properly fastened and adjusted safety belt or child restraint seat. Approximately 63 percent of Missouri fatal crash victims who are required to be restrained are not at the time of the traffic crash.
The Patrol urges motorists to protect themselves and their passengers by making sure everyone in the vehicle is properly restrained in a seat belt or child restraint.