KANSAS CITY, Mo. – A sixth defendant has pleaded guilty in federal court, to a multi-million dollar software piracy scheme.
According to Tammy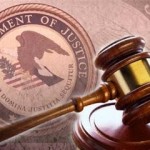 Dickinson, U.S. Attorney for the Western District of Missouri,  Rex Yang, 37, of Seattle Washington waived his right to a grand jury and pleaded guilty Wednesday, December 16th, 2015 to charges that he participated in a criminal conspiracy from January 2009 to December 2014.
The investigation began in Kansas City when federal agents learned that Casey Lee Ross, 29, the owner of Software Slashers, sold tens of thousands of unauthorized Microsoft product key codes he had purchased from sources in China.