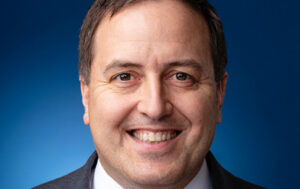 JEFFERSON CITY — Missouri Secretary of State Jay Ashcroft will be making a visit to Chillicothe on Wednesday.
Ashcroft and Chillicothe Mayor Theresa Kelly are set to promote save voting options for the upcoming Nov. 3 election at 11 a.m. on the front steps of Chillicothe's City Hall. The public is encouraged to attend the event.
"Even with the additional options, I want to assure Missouri voters that their local election authorities are taking precautions to make voting in person safe and secure," Ashcroft said in the news release. "My office has provided them with sanitization options, floor distancing strips, face masks, face shields and other items to assist in creating a safe voting environment. Voting in person is the most secure way to cast a ballot."
One of the voting options that will be highlighted is a new COVID-19-related excuse to qualify for an absentee ballot. A voter is eligible to request this option if they have the coronavirus or are at risk for contracting the virus, according to the news release. A voter who obtains this excuse may cast a ballot without obtaining a notarization of the ballot envelope.
According to the release, the second option is a "new 'mail-in ballot'" that can be requested by any registered voter. All registered voters are eligible to request this ballot, however the envelop must be notarized. State law requires mail-in ballots be returned to the local election authority by U.S. mail only.
The press release also listed deadlines of when to register or cast a ballot. The last day to register to vote in the November election is Oct. 7. Oct. 21 will be the last day to request by mail that a mail-in or absentee ballots be sent to voters. The last day to vote by absentee in-person is Nov. 2, while the last day a ballot can be received is at 7 p.m. on Election day.