PETTIS COUNTY, Mo. — Two Sedalia residents have been booked and released for drug allegations by the Sedalia Police Department.
According to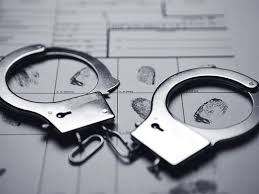 the Pettis County Sheriff's Office, Derek A. Garrigus, 30, and Rebecca L. Case, 31, were taken into custody at their home on South Summit Avenue Thursday afternoon for misdemeanor allegations of possession of marijuana and drug paraphernalia. Garragus was also alleged to have been in felony possession of drugs with the intent to distribute.
The report is being forwarded the prosecuting attorney for further review.