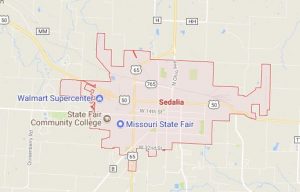 SEDALIA, MO – Sedalia now has a new City Administrator.
According to a media information release Wednesday afternoon, after meeting in closed session November 6, the Sedalia City Council worked out the terms of an agreement with Kelvin Shaw to serve as City Administrator. Shaw has been serving as interim administrator since the departure of Gary Edwards, who is taking advantage of opportunities in Texas. Sedalia officials say Shaw spent a large portion of his career managing manufacturing organizations, and will serve the city well in its economic development efforts.
Shaw will be formally asked to accept the agreement during a public meeting Monday, November 13.