PETTIS COUNTY, Mo. — The preliminary hearing for a man charged with child sex crimes in Pettis County was continued until mid December earlier this week.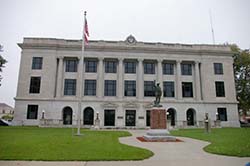 At a hearing Tuesday, November 6, the court continued two first degree statutory sodomy charges against 54-year-old Jon Mark Wilson, of Sedalia.
The probable cause statement filed by Sedalia Police alleges Wilson molested a juvenile over a decade ago, when the victim was between the ages of 10 and 12 years old.
The next preliminary hearing is scheduled at 9:00 a.m. on December 13.