JOHNSON COUNTY, Mo. — A pursuit in Johnson County Tuesday afternoon was more than just an intoxicated driver, according to the Missouri Highway Patrol.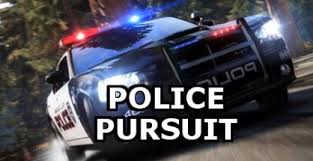 A report filed Tuesday around 5:00 p.m. says 23-year-old Blake M. Garrett, of Sedalia, fled when a trooper attempted to stop him for speeding.
Once authorities were able get Garrett to stop, he was placed on a 12-hour hold for allegedly driving while intoxicated, failure to drive on right half of road, speeding, careless driving, resisting arrest by fleeing and failure to yield to an emergency vehicle.
Garrett was in custody at the Johnson County Jail.