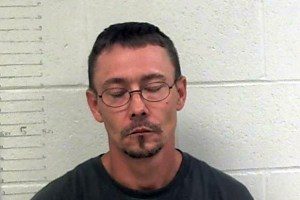 SEDALIA, Mo. — A Sedalia man has been taken into custody and charged after allegations of child sex crimes and child pornography.
Christopher Richard, 40, has been charged with two counts each of first degree child molestation, statutory sodomy, possession of child pornography, three counts of sexual exploitation of a minor, and sexual misconduct involving a child under the age of 15.
According to a probable cause statement, a tip from in reference to child pornography downloaded was sent to the Western Missouri Cyber Crimes Task Force. On April 28, Richard was arrested and his laptop, phone, and tablet were all seized for an investigation. Richard later posted bond and was released.
Videos of Richard engaging in sexual conduct with a minor was found resulting in his arrest on Friday, May 20. Richards is being held on a $500,000 cash only bond.
Richard will appear in the Pettis County Court  on May 30 and again on June 20 for hearings.