PETTIS COUNTY, Mo – A Sedalia man is facing eight felony charges in Pettis County.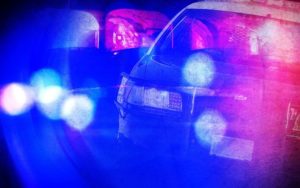 According to the Pettis County Sheriff's Office, officers were dispatched to State Fair Community College on January 10th to reports of a stolen vehicle. Officers observed a vehicle with damage consistent with attempted theft and witnesses connected Joshua Larson, 26, to the scene. Larson is also connected to three other stolen cars and robberies in Sedalia on the same day.
Larson is facing two counts of robbery, two counts of armed criminal action, three counts of stealing and resisting arrest.
A warrant with no bond has been issued.