PETTIS COUNTY, Mo. – A Sedalia resident was placed on a 24 hour hold, for a drug allegation in Pettis County Thursday, August 6, 2015.
According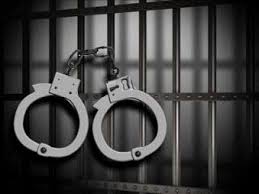 to the Pettis County press release, Justin S. Lange, 34, of Sedalia was taken into custody by Sedalia Officers just before 1:00 p.m. in the afternoon. Lange was picked up near 17th and Engineer for alleged possession of a controlled substance.
Formal charges are expected to be filed Friday morning.