SEDALIA, Mo. – Sedalia Police have a man and woman in custody for allegedly possessing a firearm while distributing marijuana.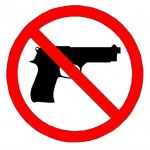 The Pettis County Sheriff's report says Drake Lee Stetzenbach, 18, of Sedalia and Kyndell Aileen Smith, 17, of Otterville was arrested Friday, just after 7pm, near Lamine and Warren Avenue in Sedalia. The two are currently on a 24 hour hold for alleged felony possession of marijuana with intent to sell, misdemeanor possession of marijuana, unlawful use of drug paraphernalia and a felony count of unlawful use of a firearm.
Stetzenbach is also alleged to have been in felony possession of the firearm.