UPDATE: 2/24 – Arraignment was held Monday for a Sedalia man charged in a shooting death over the weekend.
Court records indicate Michael Carpenter, 28, is held on $100,000 bond on felony assault charges, in connection with a shooting Saturday. 
Carpenter also faces formal charges for armed criminal action, and methamphetamine possession.
This information was provided to KMZU by Sedalia Police Department in response to queries regarding the death investigation of Robert Fox Jr., who was found in the 700 block of East 17th, lying in the roadway, with apparent gunshot wounds.
SEDALIA, Mo. — Sedalia police are investigating following a shooting Saturday night.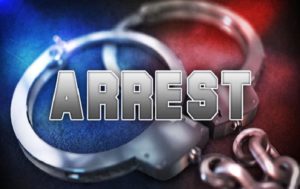 According to Sedalia police, Michael R. Carpenter, 28, is in custody at the Pettis County Jail on a 24-hour hold in connection with the shooting. Upon arrival just after 9:30 p.m., a victim was found injured at the scene and later sent to a local hospital.
Authorities believe Carpenter and the victim were involved in a confrontation that led to the shooting. He is facing 6 charges, including first degree assault, armed criminal action, unlawful use of a weapon, possession of methamphetamine and drug paraphernalia and habitual drug user in possession of a firearm.
Court dates are pending.