PETTIS COUNTY, Mo. – A motorcycle rider was injured when he crashed his bike in Pettis County Saturday, February 27, 2016.
The highway patrol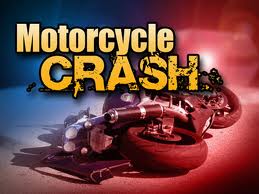 says the crash took place on Route M at Route KK, around 11:30 this morning. The report indicates Shawn Tompkins, 24, of Sedalia was northbound on Route M, when his motorcycle ran off the right side of the pavement and came to rest on it's side.
Tompkins was transported to Boone County Memorial Hospital with moderate injuries.