LIVINGSTON COUNTY, Mo. — Deputies with the Livingston County Sheriff's Office investigated a crash on U.S. 36 Highway at Business 36 just after midnight Thursday.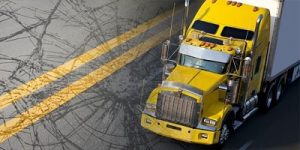 According to a news release from the sheriff's office, when deputies arrived two semis were found to have been involved in the accident.
One of the freightliners ran into a ditch and the other overturned onto its side across 36 Highway, blocking the eastbound lanes of traffic.
Minor injuries were reported by the drivers, who were not identified in the release. Both refused treatment at the scene.
The roadway reopened a short time later.