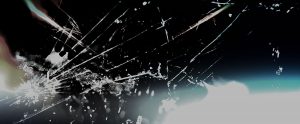 HUNNEWELL, MO – Injuries were sustained in a freightliner crash Thursday morning on 36 Highway.
According to a state crash report, the eastbound truck overturned off the roadway, just east of Hunnewell, after hitting a utility pole and a building.  The wreckage reportedly blocked railroad tracks before being cleared.
The driver Gatton Knowles, 67, of Illinois was treated for minor injuries at the scene.