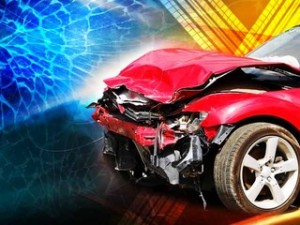 ANDREW COUNTY, Mo.- A two-vehicle collision involving a semi truck occurred just north of St. Joseph, Mo., on Interstate 29 this morning and hospitalized an Oregon, Mo., resident as a result.
Troop H of the Missouri State Highway Patrol and the Andrew County Sheriff's Department responded to the 57.4 mile marker at approximately 10:44 a.m. The crash occurred as both vehicles were southbound on I-29 and Kudleep Gill, 62, of Manteca, Ca., operating the semi, began to stop. Cassey Wallace-Corcoran, 33, of Oregon, attempted to stop and began to skid striking the trailer unit of the semi.
Wallace-Corcoran suffered moderate injuries as a result and was reportedly not wearing a seat belt. She was transported by Andrew County EMS to Mosaic Life Care in St. Joseph.