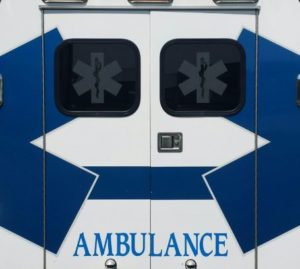 JOHNSON COUNTY, MO – A resident of Parkville was badly hurt in Johnson County early Monday morning.
State troopers responded to Highway 50 at 250 Road where a semi truck driven by Joshua Marlow, 34, traveled off the eastbound lane, struck a roadsign and overturned.
Marlow was treated for serious injuries at Research Hospital. A crash report indicates the truck had swerved to avoid an animal in the roadway before the accident.