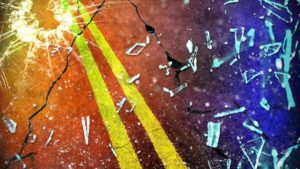 BOONE COUNTY, MO – A vehicle rollover involving area residents included the driver of a semi truck Wednesday morning.
According to Highway patrol, Marshall resident, Samuel Dyer, 82, was eastbound on I-70, in Boone County when he attempted to turn into a median crossover at the 136-mile marker, in front of a semi truck. The semi, driven by Andrew Plattner, 35, of Waverly, reportedly hit the passenger vehicle, and overturned in the median.
Dyer and Plattner were both treated at Boone Hospital for minor injuries, according to the report.