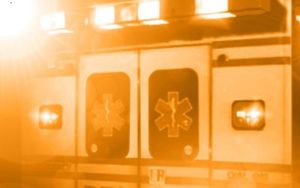 GRUNDY COUNTY, MO – A Ridgeway truck driver is injured after a rollover semi accident in Grundy County early Wednesday morning.
The crash occurred on Highway 6, according to state troopers, four miles northeast of Jamesport, where Travis Ury, 31, was found with moderate injuries. The truck had traveled off the north side and hit a MODOT highway sign before overturning.
Ury was transported to Wright Memorial Hospital for treatment.