MONROE COUNTY, Mo. — A Chicago driver was injured in a single-vehicle rollover crash Thursday night in Monroe County.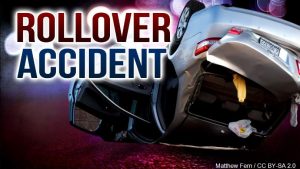 According to the Missouri State Highway Patrol, the accident occurred at approximately 10:05 p.m. Thursday  as a semi truck driven by Edmond Yermaj, 57, of Chicago, Illinois, was traveling east on Highway 24 about four miles east of Stoutsville when a tire on his truck blew out.
This reportedly caused the semi to begin to skid, resulting in it running off the north side of the road.
Yermaj's vehicle then struck a fence and overturned.
He sustained moderate injuries in the accident and was taken by ambulance to Hannibal Regional Hospital to receive care.