HARRISON COUNTY, Mo. — A crash on Interstate 35 northbound Thursday night injured a driver from Kansas City, Kansas.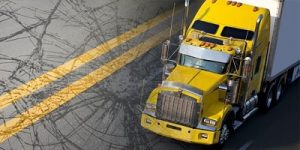 A crash report from the Missouri State Highway Patrol indicates that troopers responded to the single-vehicle accident at about 10:45 p.m. Thursday on I-35 about six miles north of Bethany.
A semi truck operated by Gregory A. Johnson, 55, was traveling north when it went off the right side of the roadway. The tractor trailer then struck a MoDOT sign before overturning onto its passenger side, where it came to rest.
Johnson received minor injuries in the rollover accident, however he refused treatment at the scene.