CARROLL COUNTY, Mo. — A semi-truck has flipped over in Carroll County.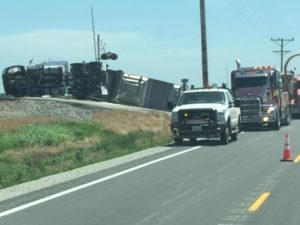 The truck overturned on the railroad tracks just east of Norborne in Carroll County Tuesday afternoon. Highway 10 is closed from Carrollton to Norborne, but is open in some parts for local traffic.
There is no timeline on when the truck will be removed.