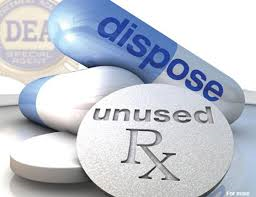 Drug Take Back Day is an effort by the Drug Enforcement Administration to prevent drug abuse by eliminating unused, dangerous or expired over the counter drugs.  The event occurs twice a year at over 5,500 participating locations on a national level.
A statement by the Lafayette Regional Health Center says the rate of prescription drug abuse and accidental poisonings is unacceptably high.  The source of prescription drugs in these instances is usually the medicine cabinet of a friend or family member.  Reducing the presence of these unused drugs is therefore a priority of the DEA.
KMZU's Andy Campbell recently spoke with Patty Hasselbring with the Juvenile Justice coalition in Warrensburg.
Common methods used to dispose of unwanted prescription drugs are also discouraged by the administration which says, throwing them in the trash or flushing them down a toilet may be hazardous to public health and safety.  Steps are taken during Drug Take Back Day to educate the public about proper disposal techniques.
The DEA encourages citizens to bring unused, unneeded, or expired pills or patches to these locations for disposal.  However, they cannot accept liquids, aerosols, needles or sharps.  The service is free and anonymous.  For the exception of two eastern states, Drug Take Back Day is September 26, 2015.