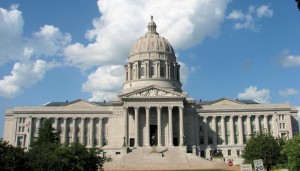 JEFFERSON CITY, Mo. — A new law from the Missouri Senate would allow financial professionals the ability to report suspected exploitation of an adult.
Senate Bill 244 is designed to protect the money of more Missouri residents, especially the elderly. Bill sponsor Eric Schmitt claimed the bill gives professionals a time limit to report any suspicious activity.
"Financial professionals who reasonably believe financial exploitation of the elderly or disabled individuals – when that is occurring, they may refuse to make a dispersement from the investment account for up to ten days," Schmitt said.
While the bill is designed to protect people's money, Senator Jill Schupp had a few questions, including a minimum.
"Is there a minimum amount of money that this bill starts at for somebody to put a hold on whatever transaction?" Schupp asked during a hearing.
Schmitt confirmed there is currently no minimum set in the text of the bill. The new law took effect on August 28, 2015.