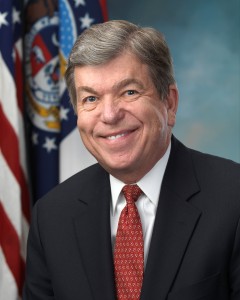 WASHINGTON — United States Senator Roy Blunt stood alongside colleagues Monday to announce a new piece of legislation aimed at improving stability for military families.
The Military Family Stability Act would allow a six month geographic stability before or after a service member's permanent change in post. During Monday's announcement, Blunt called families the "strength" of the military.
"What we're trying to do with the Military Family Stability Act is do things that help make that 'strength' of the military even stronger," Blunt stated. "Recognizing that there are times when the unanticipated change of duty post – a change that comes at just the wrong time for the family – isn't really that hard to work out."
The Military Family Stability Act is co-sponsored by Senator Hirono of Hawaii, Senator Gillibrand of New York, and Senator Burr of North Carolina. The bill also has support from organizations including the Veterans of Foreign Wars, The American Legion, The Military Child Education Coalition and the National Military Family Association.
During Monday's news conference, Blunt recognized the hard work military families do.
"Military families have … are more and more involved in two careers – as military families are often involved with kids at school – we're trying to create a framework here that will work for families to be more stable," Blunt explained.
He added this bill is designed for the service member and their family. He hopes to provide support and stability to the family members of those defending our nation.
"Allowing somebody to go earlier, allowing somebody to stay back a little longer, allowing that separated individual in the military to be treated as just that … and look for quarters that make it possible for them to achieve their assignment, but still let family members who need to finish a semester of school, get started a little earlier, or do something that makes sense for their career path," said Blunt.