WASHINGTON– According to a recent press release, Senator Claire McCaskill is urging the Department of Commerce to increase efforts in the fight against illegal and unfair trade practices.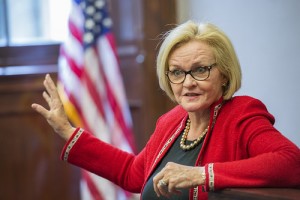 Referring to the Leveling the Playing Field Act, she is pushing for the Department of Commerce to use it's level of authority to protect the U.S. steel industry and workers.
"Fair trade and the enforcement of our trade laws are critical to the success of our national economy and our ability to grow and expand our markets here and abroad," wrote McCaskill. "Fair trade is also essential to ensure that U.S. companies can continue to provide good wage jobs to their employees. The nation's steel industry has played an important role in the building of our nation and is critical to our national and economic security."
She is urging the Department to use full legal authority to restore international competitiveness for domestic manufacturers in Missouri and across the country.
Find full text of the letter here.