U.S. Senators Claire McCaskill of Missouri and Rob Portman of Ohio have announced they're moving forward with plans to hold an online marketplace in civil contempt.
During a radio conference call given by McCaskill on Wednesday, February 10, 2016, McCaskill stated she and Portman made this decision after Backpage.com, a website leading in commercial sex trafficking, has refused to comply with the two subpoenas served to them in July and October of 2015. This will be the first time in nearly 20 years the courts have held anyone in contempt.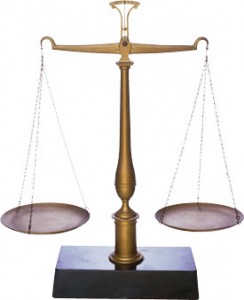 A bipartisan investigation was launched against Backpage.com by the Senate Subcommittee in April 2015 after the National Center for Missing and Exploited Children expressed concern over Backpage's halt in reporting suggestive ads on their website to them.
Click here to read KMZU's original story concerning the initial investigation.
In July 2015, the investigation was blown wide open after a 15 year old girl came into a St. Louis emergency room, and it was quickly determined she had been a victim of sex trafficking through advertisements on Backpage.
McCaskill revealed in the conference call that Backpage has been repeatedly uncooperative with the investigation.
Click here to listen to KMZU's Ashley Johnson chat with Senator Claire McCaskill:
"We have reached an impasse with Backpage. They have refused to come to the hearings, they have refused to present documents," McCaskill said. "So today, for the first time in decades, we will take steps, procedurally, to hold them in contempt through the courts."
McCaskill went on to say this action would press Backpage into offering up documents needed to continue the investigation.
Backage partially complied with only one of the subpoenas, presenting limited documentation at the insistence that their First Amendment rights were being violated. Their claim was eventually overruled by Portman and McCaskill, who serve as Chairman and Ranking Member, respectively.
The Homeland Security and Governmental Affairs Committee also held a hearing Wednesday in order to vote on the contempt proposal. The committee voted in favor of McCaskill and Portman's resolution.