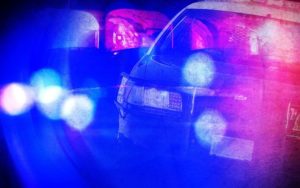 LAWSON, Mo. – An ATV crash early Sunday morning badly hurt an Excelsior Springs resident.
State troopers report Aaron Kelley, 40, was the driver of an ATV that overturned off Silvey Road, south of Lawson after traveling over railroad tracks. A passenger Timothy Andersen, 40, of Excelsior Springs, was taken to Liberty Hospital with serious injuries. Kelly refused treatment for injuries described as moderate. Neither occupant was listed as wearing safety equipment.
Troopers recommended charges for driving while intoxicated against Kelley.