JOHNSON COUNTY, Mo. – A Knob Noster driver could be facing charges after he was seriously injured in a one vehicle crash in Johnson County this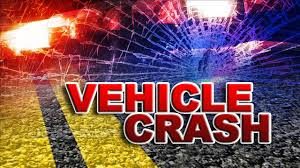 morning.
Apparently Joshua R. Lackey, 36, traveled off the left side of 50 Highway, near County Road 651, around 12:45 Saturday morning. The vehicle returned to the road, skidded off the right side and struck a ditch, The vehicle rotated, causing Lackey to be ejected through the windshield, before the car rolled over.
Lackey is suspected of driving while intoxicated, no seat belt and careless driving involving a crash.