COLE COUNTY, Mo. — A woman was left seriously injured after a one vehicle crash in Cole County this morning.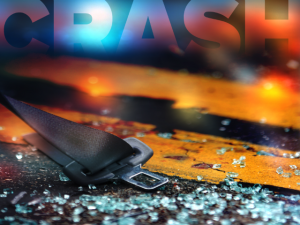 According to a Missouri Highway Patrol crash report, Stephan A. Whelan, 21, of Jefferson City, was driving northbound on Wardsville Road at 7:00 a.m. when he failed to negotiate a curve and left the right side of the roadway, struck a utility pole and a road sign.
Whelan's passenger  Victoria R. Petrie, 26, of Jefferson City, of taken to Capitol Region Medical Center with serious injuries.
Petrie was reportedly not wearing a seat belt.