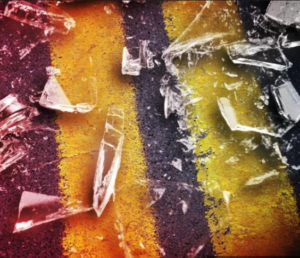 DAVIESS COUNTY, MO – An Altamont driver was seriously injured in the early morning Sunday.
Highway Patrol reports a crash that occurred one mile west of Winston in northbound I-35, which resulted in the overturning of a vehicle driven by Devin Hall, 24. the SUV went off the east side of the road hitting an embankment, and came to rest upside down in the passing lane.
Hall was not wearing a seat belt according to the report. He was taken to Liberty Hospital by emergency crews.