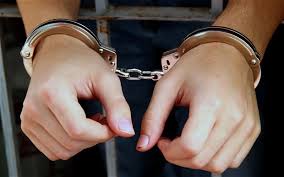 HENRY COUNTY, Mo.- The Henry County Sheriff and Missouri Highway Patrol conducted a warrant service in the Calhoun area.
According to the release, police officials arrested Tommy Peek II, 30, of Calhoun, Mo., on a probation violation and two failing to appear warrants.
Peek is also on a 24 hour investigative hold for possession of methamphetamine, possession of drug paraphernalia, driving while suspended, failing to obey law enforcement and failing to yield to an emergency vehicle.
Probable cause statement is not yet available and bond has not been set.