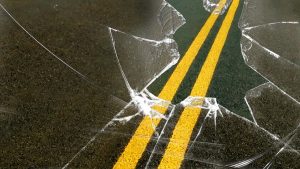 WARRENSBURG, MO – A two vehicle crash Wednesday afternoon was serious for several occupants.
Highway Patrol attended the scene of the crash, at the intersection of Business 13 and Hawthorne Boulevard in Warrensburg.  According to a report, the crash involved a left turn made by one vehicle from a stop sign.  It was struck by a second vehicle at the intersection.
Occupants out of both vehicles suffered injuries.  Warrensburg residents, Angela Claiborne Stillwell, and Emily Gammill were injured, as well as El Dorado resident Michelle Daniels.  All injured parties were taken to Western Missouri Medical Center with serious injuries.