MISSOURI – The Missouri Highways and Transportation Commission has granted several contracts for road resurfacing projects across the state.
APAC-Missouri was given contracts Wednesday, February 3, 2016, to resurface Route 54, which lies between Missouri Route Y and Old Route 5 in Camden County, Route 63 lying between Routes 763 and WW in Boone County, and a portion of Interstate 70 nearly three miles long in Cooper County.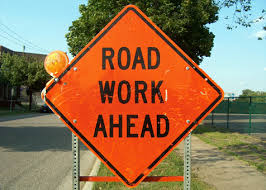 The low bid for the Route 54 contract was $2.5 million, while the low bid for the Route 63 contract was $3.9 million, and the lowest bid submitted by the contractor for the Interstate 70 contract was $878,905.
All resurfacing projects are set to begin during the summer, with the possibility of temporary lane and entrance closures around the work area.
A contract was also awarded to Boone Construction to replace the bridges of Gans Creek and Bonne Femme Creek, located on the U.S. Route 63 outer road, south of Discovery Parkway in Boone County.
A $998,464 bid was presented by the contractor and work is expected to begin in spring. During construction, the bridges will not be closed simultaneously, but the road will be closed and traffic will be detoured. The Missouri Department of Transportation and Boone County are working on the project together, which will in turn fund the replacement of the Gans Creek bridge.
For more information about these upcoming projects or other issues regarding transportation, call 1-888-ASK-MoDOT (1888-275-6636) or visit www.modot.org/central. You can also follow the Central District Facebook page at www.facebook.com/MoDOTCentralMissouriDistrict.