MACON COUNTY, Mo. – An unregistered sex offender from Macon County is in jail, over social media communication with what he thought was a 12 year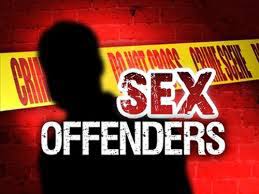 old girl.
Jarrod Hoffman, 46, of rural Macon is charged with sexual misconduct involving a minor, failure to register as a sex offender, resisting arrest, fourth degree assault and second degree property damage.
A Detective with the Kirksville Regional Computer Crimes Unit set up the sting Thursday in Macon County when Hoffman failed to register with the sheriff's office.