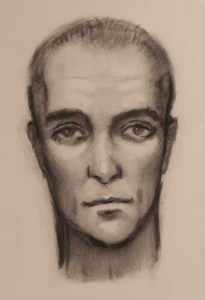 INDEPENDENCE, MO – Independence detectives are asking for public assistance with the identification of a potential sexual assault suspect.
An incident Tuesday night was described by the alleged victim to a sketch artist. The suspect reportedly lured the victim from her apartment complex parking lot to his car, in the area of E. 37th Terrace S. and Arrowhead Avenue and pulled the victim inside.
The suspect was described as a white male, about six feet tall, with a thin build. He was either bald or had very little hair. He had dark eyebrows, dark colored eyes and sunken cheeks. He was wearing dark blue or black tank top and dark blue or black pants.
Anyone with information regarding the suspect is urged to contact Tips Hotline, (816) 474-TIPS, IPD Tips at (816) 325-7777 or
email leads@indepmo.org