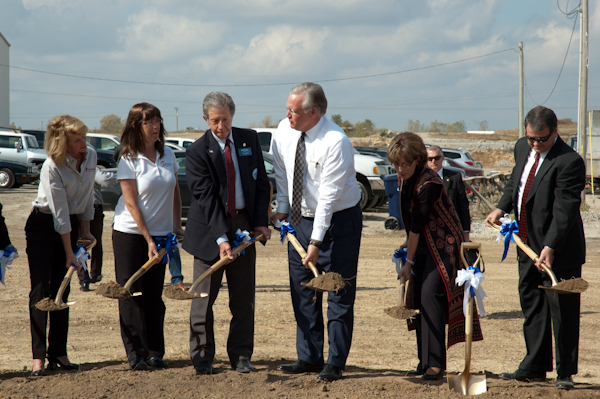 State and local officials were on hand for a ground-breaking ceremony at the Pettis County Landfill Tuesday.  Click to hear KMZU's Bob Allen talk with  State Fair Community College President Marsha Drennon:
Dr. Drennon says the Missouri Center for Waste Energy is part of the new renewable energy technology program.  The facility will serve as a classroom and hands-on lab for students in the program.  State Fair Community College currently has more than 30 students enrolled in the program and hopes to have the facility up and running by June of 2012.
Drennon says Governor Jay Nixon approached community colleges state-wide about their goals in terms of economic and workforce development.  Her response was the renewable energy center.  Nixon has helped the school raise the nearly five million dollars needed to get the project underway.  Drennon says the program wouldn't have gotten off the ground without the help of Pro-Energy and the Waste Corporation of Missouri.