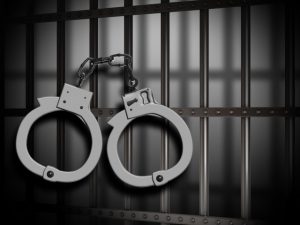 MONROE COUNTY, MO – A Shelbina resident has been charged after fleeing the scene of a motor vehicle crash over the weekend.
Monroe City Police took into custody Ryan Albin, 27, after a high speed pursuit that ended in Monroe City. Albin is formally charged with felonies, dated Sunday, for leaving the scene of a motor vehicle accident, resisting arrest, and tampering with a motor vehicle. Those charges carry a total cash bond of $50,000.
Albin was taken to Shelby County Jail. Future court dates are pending.