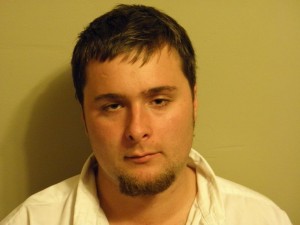 JAMESPORT, Mo. — A 22-year-old Jamesport man is in custody after an investigation into a large party in which dozens of minors were supplied with alcohol.
According to the Livingston County Sheriff's Department, the investigation began in July of 2015 after reports of a large party in a remote area of Livingston County.
The department says dozens, possibly hundreds, of minors trespassed on private property, had a large party and left behind an excessive amount of trash. It is believed that a large number of the alcoholic beverages supplied to minors were purchased by one man, who had bought five kegs of beer.
The department says the investigation included several Amish youth in the area, as well as cooperation between the Daviess County Sheriff and Amish community leaders.
Following the investigation, a warrant for the arrest of Michael Yutzy, 22, of Jamesport. Yutzy faces charges of supplying intoxicants to minors. Yutzy was transported to the Daviess Dekalb Regional Jail in lieu of a $1,000 bond.