Carroll County Sheriff issues Public Apology:

The Carroll County Sheriff's office has issued a release indicating the probable cause statement in this case was submitted with incorrect information regarding the whereabouts of the mid-summer party.
According to Sheriff Troy Hofstetter's release, the party did not take place on the property of Mayor Brian Mathis. Hofstetter stated quote–
"The Carroll County Sheriff's Office would like to make it clear that Mayor Brian Mathis WAS NOT involved in this incident in any way. I would like to make a public apology to Mayor Brian Mathis for this error."
Click here to read the release.
KMZU has left a message with the Carroll County Sheriff's Office seeking comment regarding the ownership of the property. A return call has not yet been received.
CARROLLTON, Mo– Three Carrollton residents have been charged with assault after an incident which occurred in July of last year.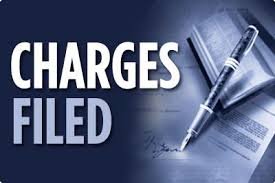 According to court records, Dakota Bradford Shannon, 21, Colten Dean Wellman, 20, and Blake William Mason, 17, have all received a single class C felony charge of second degree assault.
In a probable cause statement released to KMZU (click here to read the PC Statement): Wellman, Shannon, and Mason were all alleged to have been at a friend's party, located on private property owned by Carrollton Mayor Brian Mathis, July 24, 2015.
According to multiple witness statements of the incident, the fight originally began as a verbal altercation between the victim and another man. After the victim tried to punch a laughing bystander, a physical brawl ensued. The short spat was resolved and the victim was walked to his vehicle, where he again was attacked by two to three more people.
The victim was later transported to a hospital in Kansas City where he was diagnosed with a broken jaw and nerve damage to his lower lip. Two plates and six screws were required during surgery to repair the victim's broken jaw.
A criminal summons was issued for Mason to appear for a hearing March 2,, 2016, at 9 a.m. in a Carroll County court room.
Wellman and Shannon are currently sought on arrest warrants. Bond for both Wellman and Shannon has been set at $25,000.