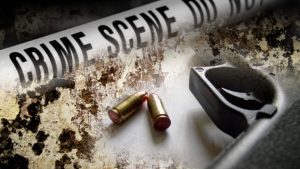 RAYTOWN, Mo.- According to reports, police in Raytown are investigating the shooting of a teenager Tuesay afternoon.
Police officials were sent to the 7700 block of Crescent Avenue at 5:20 p.m. yesterday to a report of shots fired.
When they arrived on scene, they found a teenage victim suffering from a life threatening injury.
The victim was transported to a local hospital and three teenagers who were in the home were taken into custody after incident.