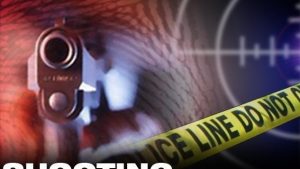 UPDATE:  4/17/18 – Sedalia police say two suspects are in custody in connection with the shooting death of Maurice Harper Sr, 42. 
Officer Matthew Wirt, says Antonio Harper was arrested Monday, while Eric Harper was taken into custody Sunday after the shooting.  Police have not identified a motive for the shooting.
SEDALIA, MO – A Sedalia man is dead, according to Sedalia Police, after an alleged shooting yesterday.
Two persons involved were hospitalized after the shooting on 314 N Summit. A victim, Maurice Harper Sr, 42, reportedly died at a hospital from injuries. A second victim, not named by police, survived with injuries.
Police are asking for any public assistance with the investigation.