BOONE COUNTY, Mo. — Officers with the Columbia Police Department reported responding to Clark Lane in Columbia Wednesday morning to reports of shots fired at a convenience store.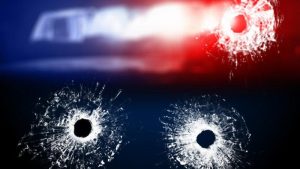 Upon arrival just before 8:40 a.m. Wednesday at the scene in the 3900 block of Clark Lane, officers found multiple shell casings in the area near the Casey's General Store. An investigation found that a silver vehicle had approached another car in the parking lot when occupants of the silver car fired rounds at people in the second automobile.
The preliminary investigation was not able to conclude if the subjects in the second vehicle returned fire. Both vehicles then sped from the area in opposite directions, according to a news release from the Columbia Police Department.
At the business, a gas pump was damaged and a vehicle owned by a bystander was struck by gunfire, however no injuries were reported. The investigation is currently ongoing.
Anyone with information is encouraged to call the CrimeStoppers TIPS Hotline at (573) 875-TIPS (8477).