HIGGINSVILLE, Mo. — A light agenda is expected at Monday's meeting of the Higginsville Board of Aldermen.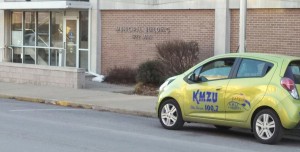 Committee reports will include the 2018 city audit report, which will be followed by a bill regarding a valley vacation request.
The board will also vote to change the second meeting date in February from the 18th to the 19th of that month.
The meeting will then adjourn to a closed, executive session.
The Higginsville Board of Aldermen will gather in City Hall Auditorium at 6:00 p.m. Monday.